Best blogging site on the Internet 2023
Purpose:  These blogs are written with the intention of providing valuable insights into my career, as well as an intelligent conversation piece on a myriad of topics.  These topics range from Leadership | Lean + Six Sigma | Operations Excellence | Resume writing | Linkedin expertise | Career | Disruptive technology | IoT | Health & Wellness + Meditation | High Performance | Project Management | Education | Work + Life balance | Branding | Strategy | Social Media: Instagram.
I hope that they can inspire others to find their purpose, dream bigger and live more freely.
***All opinions are my own and do not reflect the company I work for.***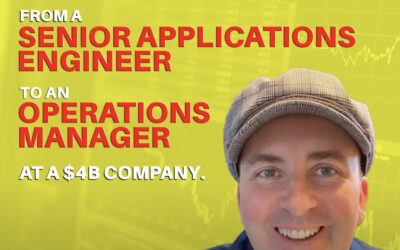 So proud of my friend Gutu for putting in the dedicated work so I could write him an impactful resume + LinkedIn optimization that landed him his new job as an Operations Manager, reporting to VP of Operations, at Acuity Brands, a $4B lighting technology company....
read more